Masters of Hair & Barbering
Vision Lives On.
The legacy that was created in 1967 lives on today. Vince Salvatori is a trend savvy stylist with years of experience from a top rated metropolitan Toronto salon. He brought his work to the Niagara Region in 2002 when he took over his father's salon (Formerly known as Reno's). After major renovations, the salon provides an atmosphere that combines elegance, style and comfort to suit both younger clientele as well as long term clientele.
Vince and his team of stylists are dedicated to providing top caliber service. They strive to constantly educate themselves in the most current hair trends and techniques and most importantly they take pride in providing a warm and welcoming environment for their clients, ensuring that each guest leaves looking and feeling their best.
Fate Salon is a Goldwell concept salon. Shimmering hues, brilliant shine, contemporary styling care, that's what you'll get with Goldwell products. From hair colour, curl and control products for women to easy-to-use grooming products for men, you'll find everything you need at Fate Salon.
Fate Salon + Spa introduces full service spa and barbering to bring everything grooming and pampering under one roof. You can even enjoy a glass of Megalomaniac wine during your salon or spa service or in our waiting area. We also offer craft beer from Brimstone Brewing Company and specialty coffee. Ask to see our beverage menu to select from local favourites.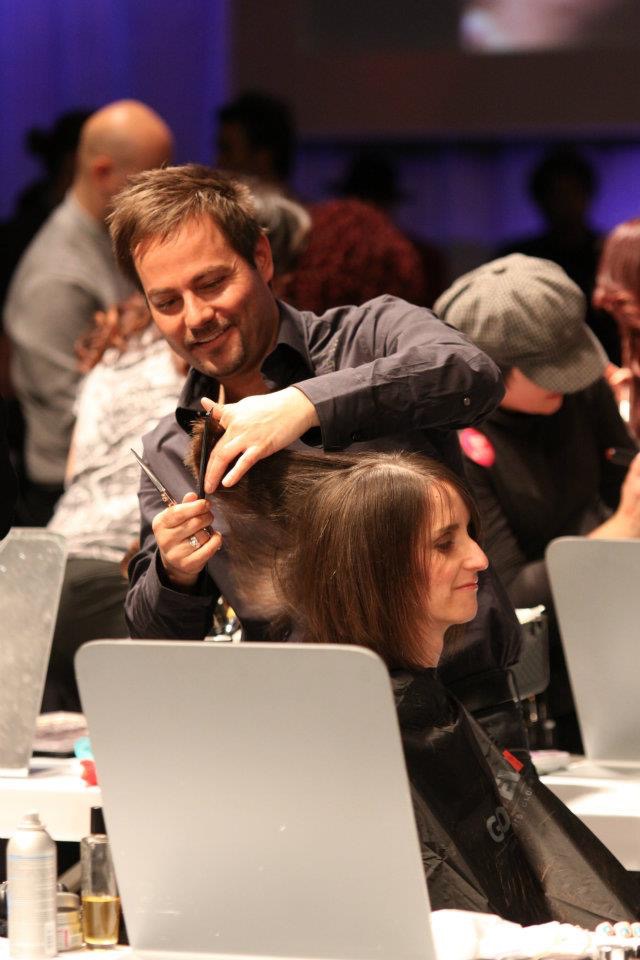 "I was taught everything in life by the best person I knew, my father."
vince salvatori | owners
Come see us
Enjoy salon services for all of your hairstyling needs including cuts, colours, updo styling, extensions and perms. Treat yourself to spa services ranging from manicures and pedicures to skin treatments, relaxing massages and hair removal provided by Atrium Spa. Gentlemen will also enjoy our wide selection of wet shaving and grooming products.
Give the Gift Card everyone wants.